With the growing trend of trampoline parks appearing locally to everyone, the Trampoline keywords hit our radar for monitoring and from SemRush we can see:-
| | | |
| --- | --- | --- |
| Keyword | Search Volume | Keyword Difficulty Index |
| trampoline | 110000 | 85.19 |
| trampoline park | 74000 | 57.76 |
| trampoline park near me | 27100 | 50.82 |
| trampoline park london | 8100 | 58.87 |
| rush birmingham | 6600 | 78.17 |
| total wipeout | 6600 | 74.65 |
| indoor trampoline | 5400 | 66.27 |
| trampoline park birmingham | 4400 | 63.38 |
| trampolining london | 3600 | 62.17 |
| trampoline park manchester | 2900 | 54.87 |
We notice that Rush in Birmingham has already got 6600 unique search queries a month and they are relatively new so we took a look at the website to understand if they are maximising the online efforts to achieve this growth using SEO to push and promote.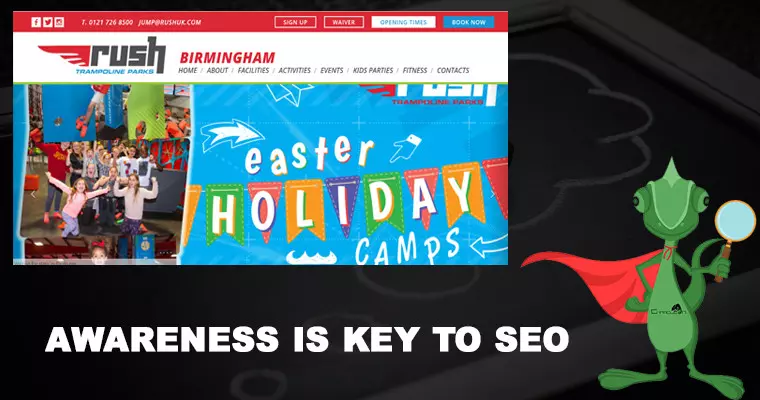 The website on-page SEO looks good with the meta data:-
<title>Trampoline Park – Birmingham Trampolining – Rush UK</title>
<meta name="description" content="Discover Birmingham's latest trampoline park. Ideal for children parties and trampoline activities. Visit our website and make a booking today!"/>
---
The page has H1 heading:-
<h1>Welcome To Rush Birmingham</h1>
So this is pretty good but missing the word Trampoline or Trampoline Park.
---
The H2 Headings, 4 in total:-
<h2>Ready to rush?</h2>
<h2>Upcoming Events</h2>
<h2>Facilities</h2>
<h2>Activities</h2>
This doesnt have any mention of Trampoline which if possible would be advisable.
---
And then the H3 Headings:-
<h3>After School Meal Deal</h3>
<h3>Weekly Autism and SEN Session</h3>
<h3>The Main Court</h3>
<h3>Extreme Dodgeball Courts</h3>
<h3>Trapeze</h3>
<h3>Holiday Camps</h3>
<h3>Schools, University and Youth Groups</h3>
<h3>Corporate Team Building</h3>
<h3>Rush Birmingham 360 Tour</h3>
Again if no H2 reference to Trampoline it would be advisable to have a H3 reference.
---
Note: There is a 360 tour which is outdated and not embedded on the website which would be better to keep the visitors on the site:-
We would recommend a refresh of this for 2018 and this is service we provide for Google Maps. This will help with conversions, and if your business hasnt got a tour you should consider having one.
Trampoline Park Near Me
So with this new activity growing across the UK and looking at the website Rush with a quick on-page SEO check of the core basics.
The web hosting is on a shared platform which we would recommend this site being on a unique IP. The site is slow and this will be a contributing factor:-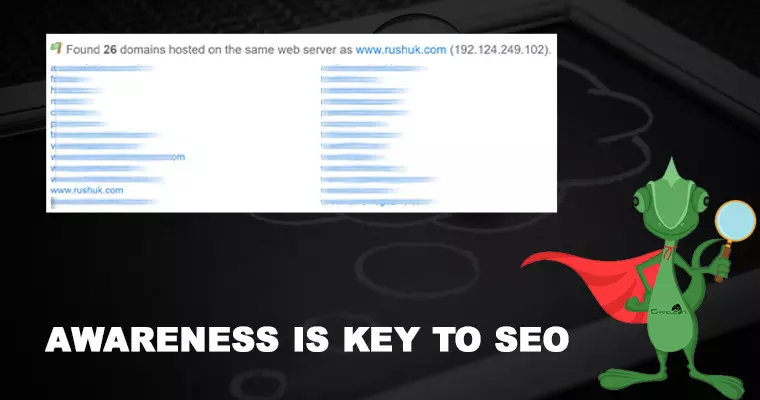 The domain name has been registered until 17/01/2026 which is good as Google knows this is a serious business in this for the long game.
Using our own in-house software our checks showed for Rush:-
Google United Kingdom (Birmingham, UK)
Keyword
Ranking URL
Search Vol.
07-Mar
Organic
Map Pos
trampoline park
https://www.rushuk.com/birmingham/
74000
3
2
trampoline park near me
https://www.rushuk.com/birmingham/
33100
1
2
Which means this is working for them well already.
So from an SEO consultants point of view – what should Rush do next?
They need to identify the keywords not performing and make a plan to achieve these keywords and also maintain the current ranking keywords in the top 3 positions of Google.
Monitor the current traffic to the site and look for areas of improvement. For example, a page with a high bounce rate needs the content checking.
Check the visitors can find the information they need quickly with as little amount of clicks as possible.
Look at Google Home voice search also. Check and fix any snippet data required to help Google voice search work well.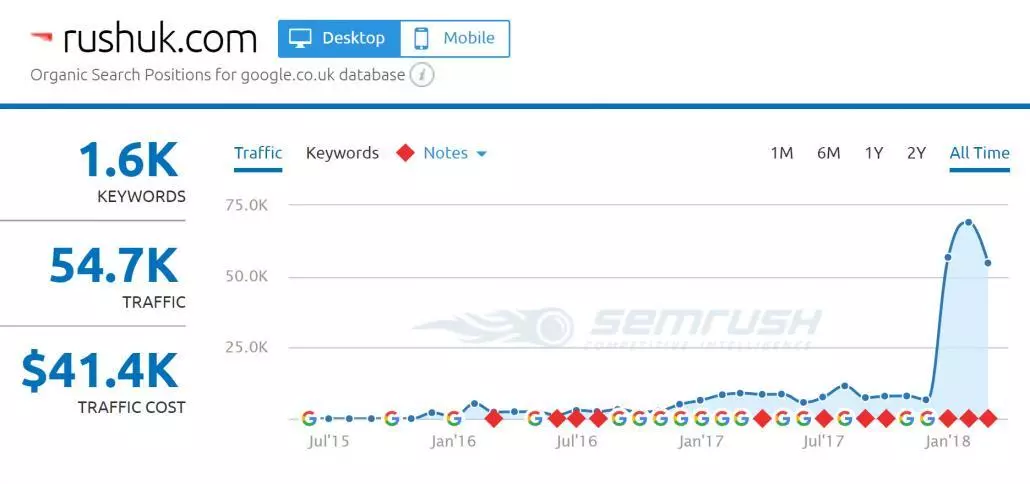 We have ran a complete audit on the website and the results show that Rush are doing a lot right for Google:-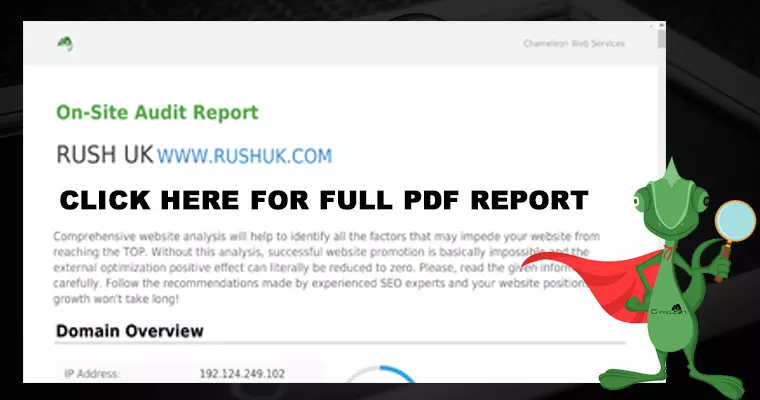 If you want a report for your website please get in touch with us. Also, how did you end up on our webpage reading this? – The power of the Internet has lead you to our website and we can make your business website take full advantage of the Internet and Google Search.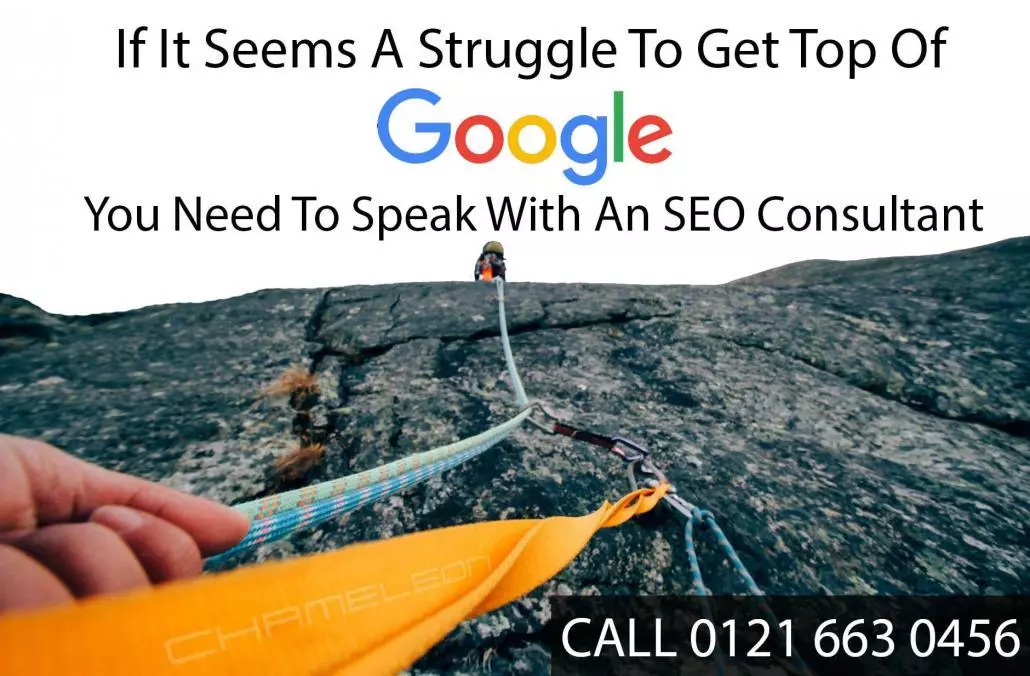 https://www.chameleonwebservices.co.uk/wp-content/uploads/2019/01/web-design-and-seo-company-logo-2019-WHITE-1030x108.png
0
0
chameleon
https://www.chameleonwebservices.co.uk/wp-content/uploads/2019/01/web-design-and-seo-company-logo-2019-WHITE-1030x108.png
chameleon
2018-03-07 22:07:48
2018-03-08 06:44:40
Trampoline Park Near Me