Every Hotel in the UK will need a prime position in Google to increase the number of visitors to the Hotel. For example we have worked with the Holiday Inn in Birmingham and Cheltenham.
Taking advantage of Google services like the Birmingham Airport Holiday Inn means it stands out in Google search results.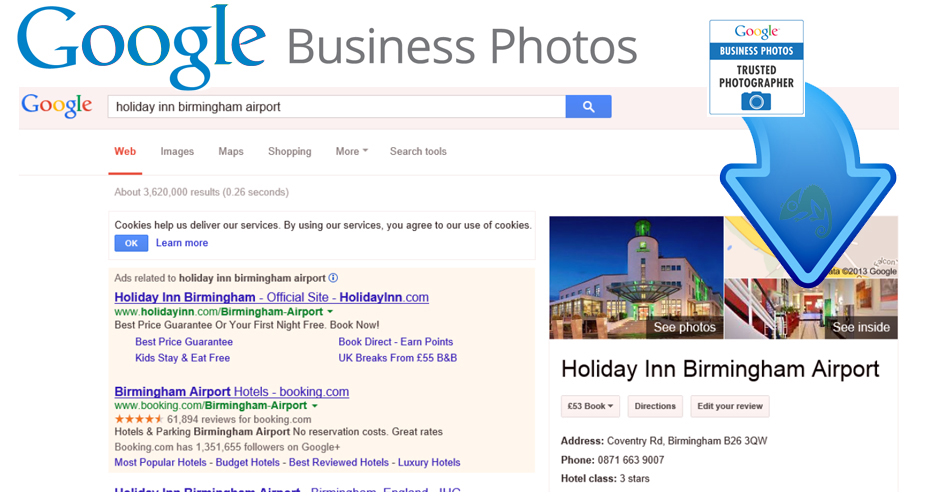 Generally in Google organic search results you will see companies like laterooms.com and lastminute.com and with all these websites have heavy commission costs and this means less ROI. If your hotel is number one if the Google search then this adds value to the business rather than adding costs. To achieve this you need search engine optimisation for hotels.
We only work with one hotel in a given area so if your interested in finding out what Chameleon can do for your UK based hotel by carrying out hotel search engine optimisation or better known as SEO then get in touch to arrange an SEO consultant to visit you or come to our offices.