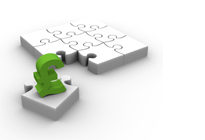 If you are an SEO company and you are looking to outsourcing your SEO campaigns to Chameleon, you can increase your revenue without taking on more staff.
We operate only proven white-hat Search Engine Optimisation techniques with a proven track record of success and are currently working for other SEO companies in the UK.
When you out source your search engine optimization (SEO) and we manage the entire process for you improving the volume and quality of traffic to your clients website by carefully examining what is required for search engines to rank your clients website high in Google for chosen specific key words and all this can be using your company email templates and send from us to your clients with an email address you provide us access to.
Our Outsource SEO Services are specifically aimed at Web Design companies and agencies looking for an SEO company to manage a turn key service as a white label SEO service.
Many SEO Consultants & SEO services companies struggle to achieve the results they require and resort to trying to cheat the Google system. So your affordable SEO services or cheap SEO consultant could cause you problems.
These cheap SEO consultant techniques are known as black hat SEO or Spamdexing, use methods such as link farms and keyword stuffing that degrade both the relevance of search results and the user-experience of search engines. Search engines look for sites that employ these techniques in order to remove them from the Indices so your SEO needs to manage correctly.