Are you aware that Google operates a free MX mail exchange service that gives you the ability to map your domain to Google and use the Google infrastructure to host your email account. This means that if you move hosting you do not loose or have to setup your email accounts.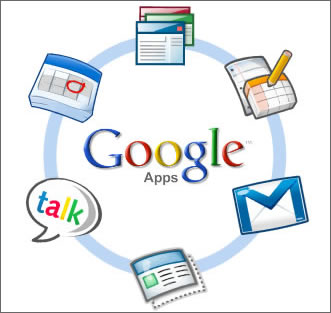 If you own a domain name and have hosting and want to use the email account with Google visit:- https://www.google.com/a/cpanel/domain/new
Your mail for all intense and purposes will look the same name@chameleonwebservices.co.uk and but using the Google mail system you taking advantage of Google's up time, Google speed, Google Stability, Googles industry leading spam protection and full SSL support for both incoming and out going.
How to setup or migrate your email to Google
Login to Google using your Google account or create a free account at Google Apps:- http://www.google.com/apps/intl/en/group/index.html
Verify your domain ownership with Google if you have not already done so using the method you prefer (we prefer the file upload).
Change the MX records to point to the Google mail servers.
Allow time for the DNS to populate.
Once you have this setup remember that you can use the Google apps such as can also have Google Chat, Google Calendar and Google Docs.
https://www.chameleonwebservices.co.uk/wp-content/uploads/2017/08/web-design-and-seo-company-logo-2017-v6-1030x132.jpg
0
0
chameleon
https://www.chameleonwebservices.co.uk/wp-content/uploads/2017/08/web-design-and-seo-company-logo-2017-v6-1030x132.jpg
chameleon
2011-08-24 07:53:47
2011-08-24 07:53:47
How to setup or migrate your email to Google