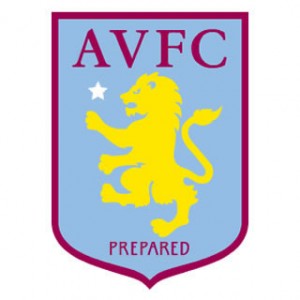 Aston Villa is Birminghams most successful Football Club. Starting of life in 1874 from the Villa Cross Wesleyan Chapel cricket team headed up by Jack Hughes, Fredrick Mathews, Walter Price and William Scattergood.
In 1887 Aston Villa started the Cup sucess for Birmingham winning the FA Cup with a 2 – 0 win over West Brom with 15,000 people watching.
In 1894 the first league championship triumph followed by a second FA Cup win.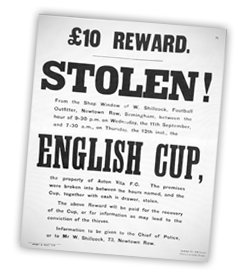 In 1895 the FA Cup trophy was stolen from a Birmingham shop window where it had been on display.
Aston Villa continued to win and again in 1896 there champions for the second time in three years.
Aston Villa moved from Perry Bar in 1987 to Villa Park and win the league that year by 11 points and also win the FA Cup.
Aston Villas triumphs were growing and in 1897 they beat Liverpool 5 – 0 in the final game to win the Trophy again.
The new season for 2011 / 2012 kicks off soon with Alex McLeish takes over to start the season