UK intelligence agency GCHQ has launched a code-cracking competition to help
attract new talent.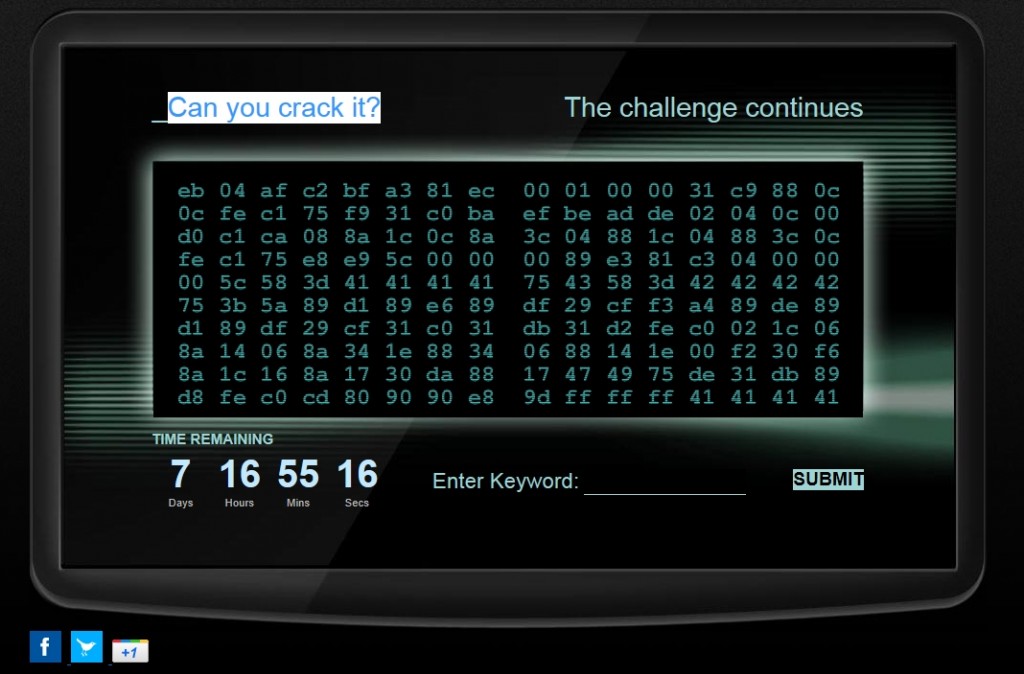 The idea is to raise the profile of GCHQ aimed at reaching out to an audience that would otherwise be difficult to reach. GCHQ have explained that once the code is cracked you would be given a keyword to enter into the site. This would then be take you to the agency's recruitment website.
GCHQ also state that applicants must be British citizens. This has all come about due to about due to GCHQ's aparant "inability to retain a suitable cadre of internet specialists" to respond to cyber threats in this ever increasing hacking world.
How to solve the GCHQ Can you crack it?
We are not going to post that here are we! But we can tell you it is a 24 character string of upper/lower case + numbers and characters.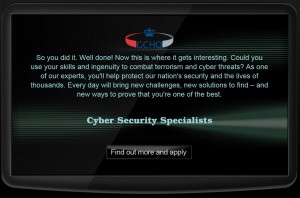 What happens when you crack the GCHQ code?
Can you crack the GCHQ code solved
"So you did it. Well done! Now this is where it gets interesting. Could you use your skills and ingenuity to combat terrorism and cyber threats? As one of our experts, you'll help protect our nation's security and the lives of thousands. Every day will bring new challenges, new solutions to find – and new ways to prove that you're one of the best."
After you follow the link:-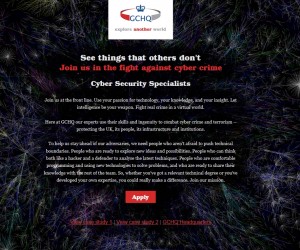 See things that others don't
Join us in the fight against cyber crime
Cyber Security Specialists
Join us at the front line. Use your passion for technology, your knowledge, and your insight. Let intelligence be your weapon. Fight real crime in a virtual world.
Here at GCHQ our experts use their skills and ingenuity to combat cyber crime and terrorism – protecting the UK, its people, its infrastructure and institutions.
To help us stay ahead of our adversaries, we need people who aren't afraid to push technical boundaries. People who are ready to explore new ideas and possibilities. People who can think both like a hacker and a defender to analyse the latest techniques. People who are comfortable programming and using new technologies to solve problems, and who are ready to share their knowledge with the rest of the team. So, whether you've got a relevant technical degree or you've developed your own expertise, you could really make a difference. Join our mission.
https://www.chameleonwebservices.co.uk/wp-content/uploads/2017/08/web-design-and-seo-company-logo-2017-v6-1030x132.jpg
0
0
chameleon
https://www.chameleonwebservices.co.uk/wp-content/uploads/2017/08/web-design-and-seo-company-logo-2017-v6-1030x132.jpg
chameleon
2011-12-04 07:31:02
2012-12-08 07:41:05
Can you crack it? www.canyoucrackit.co.uk