There are 2 major football teams in Birmingham and Birmingham City is one of them.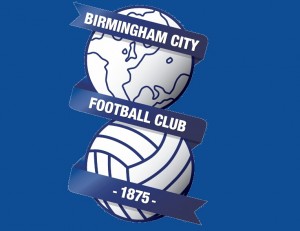 Formed in the 19th Century in 1875 by local cricketers from Holy Church in Bordesley Green known as the Small Heath Alliance.
In 1877 Birmingham City Football Club moved to its first Football ground which was rented for £5 a year from the Gressey Family. The football ground in Muntz Street was the start of the true growth of the Birmingham City Football club.
Birmingham City turned professional in 1885 and there was agreements setup that players would receive half of the gate money. In 188 the club was created as a capital share club worth £650.
The growth of the Small Heath Alliance in 1905 meant that the name was changed to Birmingham Football Club and in 1906 the Birmingham FC moved to St Andrews.
The first ever game played at St Andrews was against Middlesbrough in December of 1906 and the crowd was 32,000 people. This match ended a goaless draw.
The Blues as they became to known started a Wembley F.A Cup Final appearance. Loosing 2 – 1 to West Brom the club started to mke ground and become more recognised and in 1932 there was the record attendance of 67,341 people to watch Everton in the F.A Cup tie.
The years have gone by and the Blues have had ups and downs but the in February 2011 the Blues lifted their first majot trophy in 55 years beating Arsenal 2 – 1 in the League Cup at Wembley.
Now the new season for 2011 / 2012 kicks off soon and former Newcastle boss Chris Hughton steps up to manage the first team.