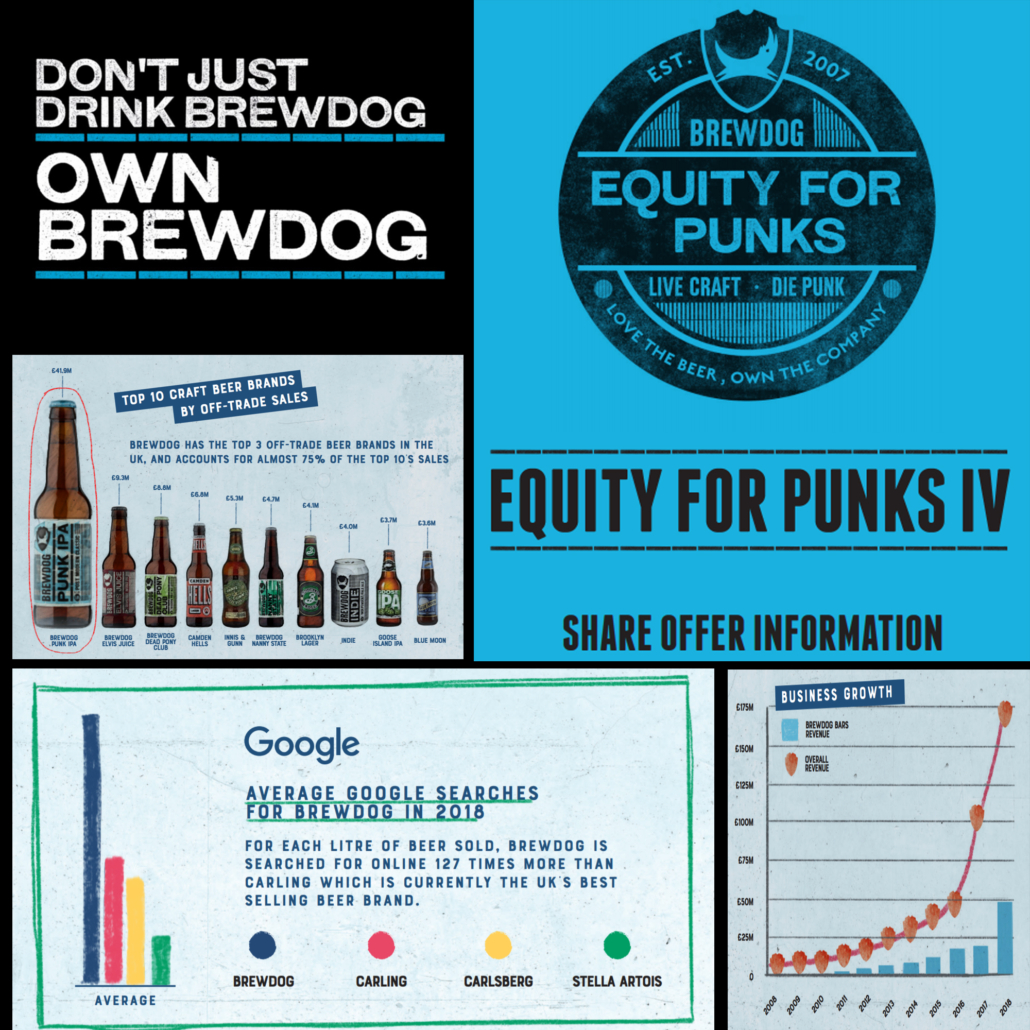 Brewdog Equity For Punks, since 2007 Brewdog has been on a mission to make other people as passionate about craft beer as they are. Set up by two beer-loving guys who are just two normal guys who were bored of all the same industrially brewed lagers and stuffy ales being produced for shops and pubs. They decided the best way to fix this was to brew a tasty beer that they actually wanted to drink that was unique and didn't follow the normal mass produced methods.
Crowd funding has pushed the company to 67 Million.
Back in 2014 the company released their prospectus and you look at the latest prospectus it is clear to see their vision and goals are being achieved. Download the 2019 prospectus.
FUNDING TRACKER AS OF 21/06/2019
TARGET: £7,000,000 = 22%
EQUITY FOR PUNKS TO DATE HAS RAISED £68,523,750 ONLY 33 DAYS REMAINING
JOIN NOW:-
Investment Capital At Risk = Investors face capital risk when they invest in stocks, non-government bonds, real estate, commodities and other alternative assets. Also, when a company invests in a project, it exposes itself to risk that the project will not produce future returns to cover its capital invested.
If you join the beer revolution and your application for shares is successful:-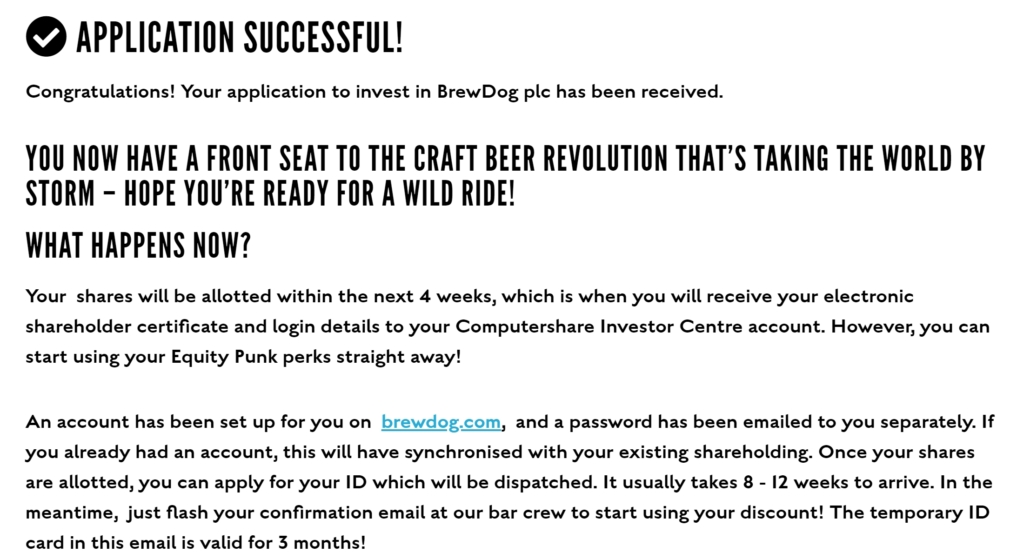 Equity for Punks Benefits from BrewDog on Vimeo.
Become A BrewDog Millionaire
A decade on from our first Equity for Punks crowdfunding raise, we are offering something completely unprecedented. Anyone who invests in our latest round will have the chance to win £1 million worth of BrewDog shares.
BrewDog Millionaire from BrewDog on Vimeo.
The Flagship BrewDog beer is an IPA. It is a post-punk apocalyptic ale. This light golden classic has been subverted with new world hops, creating a devastating explosion of flavour. Kalashnikov bursts of caramel, incendiary tropical fruit and an all-out riot of grapefruit, pineapple and lychee, precede a spiky bitter finish.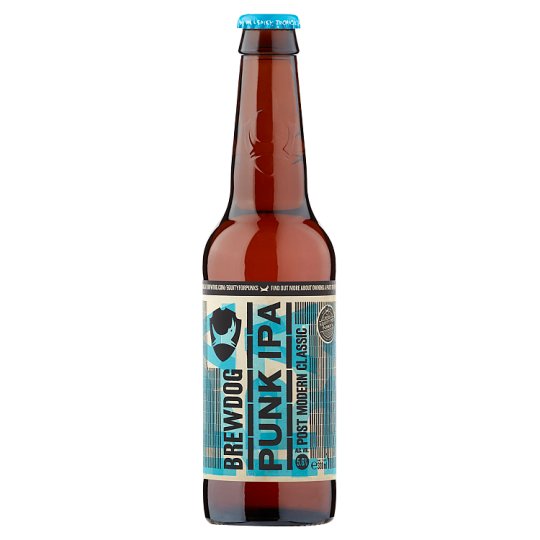 What IS Punk IPA
Punk IPA is the beer that kick-started Brewdog. It's a light golden classic beer made with new world hops to create an explosion of flavour. Bursts of caramel and tropical fruit with an all-out riot of grapefruit, pineapple and lychee, precede a spiky bitter finish.
---
JOIN NOW:-
https://www.chameleonwebservices.co.uk/wp-content/uploads/2019/01/web-design-and-seo-company-logo-2019-WHITE-1030x108.png
0
0
chameleon
https://www.chameleonwebservices.co.uk/wp-content/uploads/2019/01/web-design-and-seo-company-logo-2019-WHITE-1030x108.png
chameleon
2019-04-21 09:10:00
2019-06-03 06:21:05
Brewdog Equity For Punks