The world of the Search Engine Consultants is buzzing with excitement as Google officially announce the Google Hummingbird Update on the 26/09/2013. This update is not only important for Google moving the algorithm forward but is taking place on Google's 15th Birthday and to mark this as a special occasion they have released this news from Menlo Park garage where the company started life.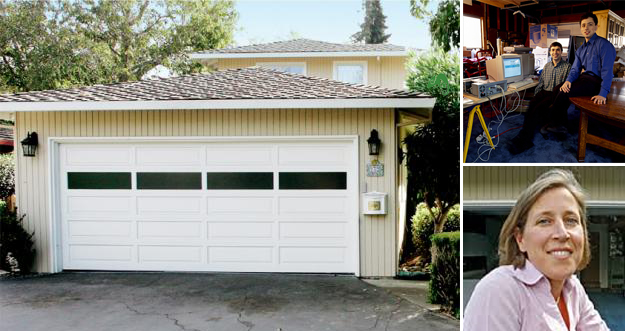 Back in September 7th of 1998 Larry Page and Sergey Brin accepted a $100,000 cheque from Sun Microsystems co-founder Andy Bechtolsheim and they incorporated Google Inc. The garage was rented from Susan Wojcicki at the time who is now a Google senior VP.
Google have explained that they have been gradually rolling out the Hummingbird update over the past month, disclosing no information about the modifications.
SEO consultants have seen changes and some websites have dropped large volumes of traffic and this update now explains why!. This Hummingbird change to the Google Algorithm is likely to have a major impact on traffic to websites and keep SEO companies on their toes.
Google senior vice president Amit Singhal has said that the Hummingbird update represents the largest alteration to the search engine. The last large update known as Caffeine was small in comparison and he estimates that this redesign of the way the search engine handles requests will affect the analysis of around 90% of the search requests that are handled.
 What is the Google Hummingbird Update?
Hummingbird is the latest version of the Google Search since Caffeine rolled out in 2010. The new algorithm update is intended to be precise and fast and this is making it more important in the SEO world to focus on the long tail keywords. This change is something that has been coming for some time and known as a more Semantic Web which is aimed at getting an understanding of what people are trying to achieve and structuring the way that sentences are used to find information.
At this point in time we recommend looking carefully at your rankings and traffic and see what keywords you gain and what keywords you may stop being found for.
As with any update if you need help then get in touch with Chameleon and a consultant is on hand to investigate your situation and come up with a solution.
Photograph of Larry Page and Sergey Bin was taken by Photo: William Mercer McLeod.
https://www.chameleonwebservices.co.uk/wp-content/uploads/2019/01/web-design-and-seo-company-logo-2019-WHITE-1030x108.png
0
0
chameleon
https://www.chameleonwebservices.co.uk/wp-content/uploads/2019/01/web-design-and-seo-company-logo-2019-WHITE-1030x108.png
chameleon
2013-09-27 09:00:31
2013-11-26 09:54:30
Google Hummingbird Update 26/09/2013