Leading SEO Company in Birmingham
Chameleon is an Expert SEO Consultant & Internet Strategist company based in Birmingham, UK offers Search Engine Optimisation programs that will help get you to obtain the traffic your website requires.
Having a good looking website is great if you want to show your friends, but one that actually attracts real customers is only possible with SEO, if your website is not well positioned in search engines for the chosen key phrases your site is virtually invisible.
Search engine optimisation (SEO), Is the process of improving the volume and quality of traffic to your web site by carefully examining what is required for search engines search results to show your site as the chosen site over all the other web sites for the chosen specific key words.
Our Birmingham Based SEO Services is a chosen keyword that we are interested in and the earlier our site is presented in the search results when someone searches Birmingham SEO Services the more traffic related to Birmingham based company's looking for SEO Services we will receive. How did you find Chameleon?
The higher a website "ranks," the more searchers visitors a site will receive. SEO can also target different kinds of searches including image search, local search, and industry specific company information. Think about finding help on a product, you search in Google the product and fault and you get the most relevant results on page one which could be offering spares or services related to the search term that your company offers.
As an Internet marketing strategy, SEO considers how search engines work and what people search for. Then once we understand what is being searched we optimise the website for the chosen keywords which primarily involves editing it's content and HTML coding to be search engine bot friendly and visually nothing changes. We increase the website's relevance to specific keywords and to remove barriers to the indexing activities of search engines, thus making the search engine spiders find what they need.
The acronym "SEO" refers to "search engine optimisation", a term adopted now by an industry of consultants carrying out optimization projects. Search engine optimizers may offer SEO as a standalone service or as a part of a broader marketing campaign.
To be top for Birmingham UK SEO Services requires an effective SEO Consultant to calculate what is required to make changes to the HTML source code of a site. SEO tactics vary from SEO company to SEO company. Chameleon SEO Services offer a web site development and design improvement program at very affordable costs.
The term "search engine friendly" is something that is most people fail to grasp. Your website design, menus, content management systems and shopping carts that are all required to be optimised.
Who is Birmingham's Leading SEO Company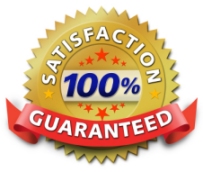 The SEO industry in Birmingham is competitive and a good way to measure an SEO Company is the fact that you can find them in Google when looking for their services.
To see how the Birmingham SEO Companies stack up against each other there are various SEO tools available that are independent and we have pre-configured a date range from January 2011 to January 2014 using SEM Rush to show a comparison over time which shows the number of keywords ranking in Google.co.uk for each Birmingham Company providing SEO services and the detail is very important as it shows the stability of the SEO practices used over time. Google make changes frequently to the algorithm and this effects the ranking results of a website and also companies come and go or change names even going as far as changing domain names.
Many SEO Consultants & SEO services company's struggle to achieve the results they require and resort to trying to cheat the Google system. So your affordable SEO services or cheap SEO consultant could cause you problems.
These cheap SEO Birmingham consultant techniques are known as black hat SEO or Spamdexing, use methods such as link farms and keyword stuffing that degrade both the relevance of search results and the user-experience of search engines. Search engines look for sites that employ these techniques in order to remove them from the Indices so your SEO services choices are important.
Due to a recent problem where a local competitor has been contacting all our clients in Birmingham we have removed the examples of work for our clients in Birmingham.
The SEO Birmingham industry is competitive and our success is causing problems for out competition We are sorry about this, but due to unethical marketing techniques.
To find our more information please contact us on 0121 314 5504 or via the contact form.