Chameleon Web Services Head Office
Chameleon Web Services head office is located in the lovely Old Bank Buildings in Cradley Heath, Birmingham.. We have the top floor and are management and key operational staff operate from here.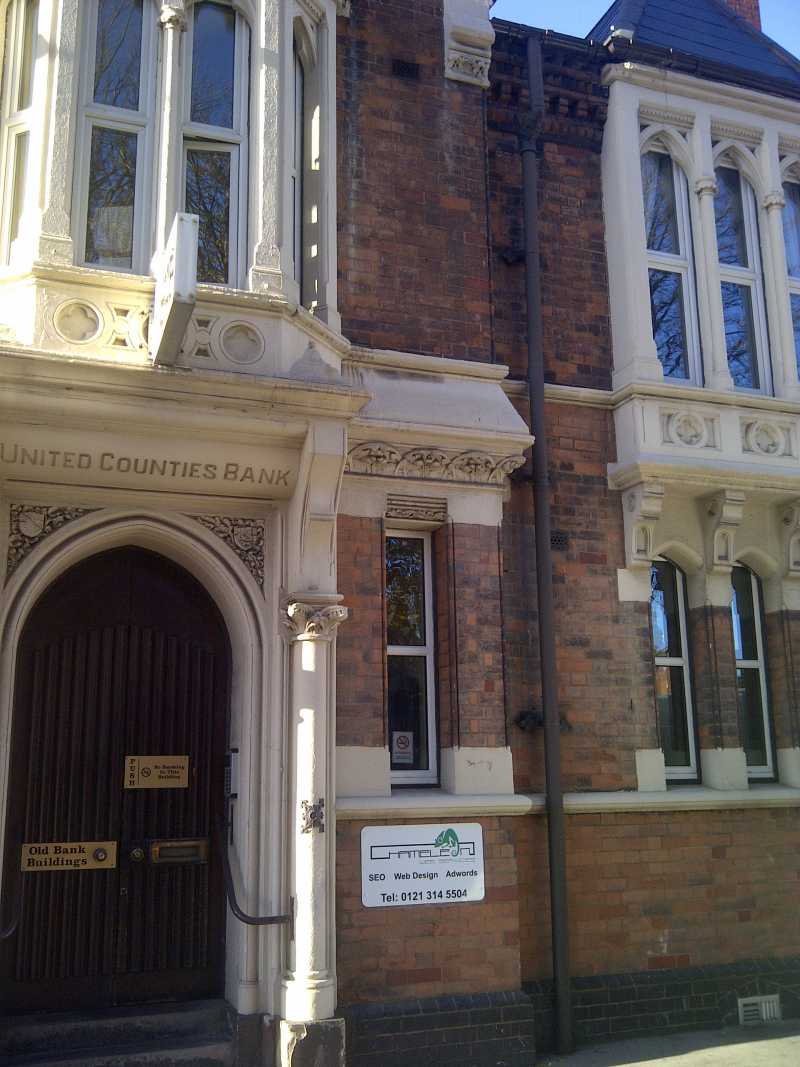 Web Design and SEO Company
The main office in the building is the key to the success of Chameleon where all the planning and research takes place for the web designers, seo consultants, Google Adwords specialists and Google Business Photos.
The director Ian Bevis is now located in the office allowing him to have an operational overview and steering of the company as we move forward taking an active part in daily activity.
Google Business Photos
Chameleon's main media centre is also operated within the building and our lead Google Approved Photographer is now also located in this office.
The full address is Chameleon Web Services Limited, Head Office, Old Bank Buildings, Upper High Street, Birmingham, B64 5HY.

View Larger Map