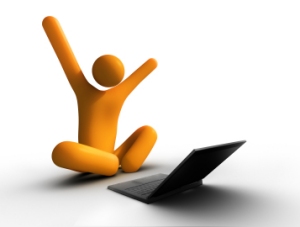 Before you read anything else on this page go to Google and search your domain name "www.domainname.co.uk" and see if it is still in the Google index.
If your web site is still in Google then you have been penalised by the latest Google update which is aimed at removing websites that have false ranking due to SEO.
If your website is not in the Google search then contact us now for assistance as this is far more serious and if your business depends on the Internet every minute counts and we need to run reports before you change anything. Do not let the existing SEO company do any further work! as they have potenitally caused a major problem.
Google Penguin Update
The new Google Penguin SERP update has caused problems for SEO professionals and this is for both black hat and white hat SEO techniques. Professional SEO Companies are all in a panic as what was a stable high authority web site has been removed from the top 5 Google rankings for very competitive keywords to page 10.
So is SEO dead?
We have hundreds of clients and these are all still ranking very highly for competitive keywords so this has given us time to look at what is going on when other SEO companies are working round the clock to answer angry clients and try to work out a solution.
The answer to the question "is SEO dead" is not a simple Yes or No answer. We have years worth of ranking data and reports for our clients and our clients competitors as we have been working out what other SEO companies are doing to achieve results in various sectors.
What has the Google Penguin SERP update changed?
We have looked at our data and looked for websites that have been effected by this and found that a pattern and this has made it clear how to optimise a website after the Penguin update and what not to do.
The Google penguin SERP update according to the SEO community is an by Google to remove websites that have been over linked and this is single point that everyone is talking about.
So we looked at our research and on websites that had dropped following the update that our competitors had carried out link building showed us that this is a very strong possible answer. But then we found other websites that had not dropped and also our own clients had not dropped that had linking campaigns to build ranking power.
Our research has shown that the way the links have been built is more likely to be the reason for the drop and not the fact the websites had too many links. And this is something that all good SEO companies should have been doing correctly anyway so we think that the update highlights bad SEO companies using cheap techniques.
So what can be done to fix this if your website has dropped after the Penguin SERP update. We have worked out a recovery plan for clients that are contacting us today and this recovery plan should get your website back on page one quickly.
Google Penguin Advice
How to combat the Google Penguin update quickly, obtain high authority links from websites that are in the same, similar, or related niches and not too many. Think about the keywords used in the Anchor text and do not always use the "money keywords" as this makes it clear that you are going after specific keywords. Think about researching something and putting a link on a forum to help other. Would you put "SEO" or "SEO Company" to tell people about Chameleon Web Services, NO. You would put natural text like "Chameleon SEO Company" or "I have used these".
Just think about you SEO methods and make it look natural, it should already be natural if you where carrying out SEO before the update in the correct manner and you will have nothing to worry about.
In summary the latest Google update known as Penguin is looking to devalue your anchor text and links from non related sectors. If you require SEO get in touch today and see how Chameleon can get you on page one and stable.
Why do people use Chameleon, We have a track record for SEO Success!