What is involved in a Search Engine Optimisation Project (SEO)?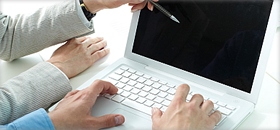 When we carry out Search Engine Optimisation Projects (SEO) we take a different approach to each and every one. The reason for this is that the competition in every sector is different and have used different methods to achieve results.
Planning is very important when it comes to SEO and we will not take a project on if the budget is not going to achieve results and this can only confirmed once the investigation and planning has been completed.
A typical SEO project requires:-
On Page Optimisation
Off Page Optimisation
Keyword Research
Competitor Analysis
Local SEO
Link Building
Social Media Marketing
Social Networking
Blogging
Analytics Management
Keyword Monitoring
Plus Much More!